From the Rector's Desk
This week we have had the summer solstice. Because of the way the earth is tilted (23.5 degrees from upright) the northern hemisphere is nearer the sun in summer, in its annual orbit, and vice versa in winter. This means the good news is we have two months of summer ahead of us. The bad news is that it's the longest day of the year, which means already our days will begin to shorten as we head towards the winter solstice in December!
The word "solstice" comes from Latin 'sol' (sun) and 'sistere' (to stand still) so it literally means "sun stands still." So named because, from earth's perspective, on two days of the year (summer and winter solstice) the sun's path appears to pause at a northern or southern limit before reversing direction. But that's really a misnomer - it's not the sun that's moving, it's us (earth) moving closer to and further from the sun. So to be scientifically correct, maybe June 21st and December 21st should be called terra-stice!
That reminds me of the sign that one occasionally sees outside churches and on bumper stickers: "If God seems far away, guess who moved." It is true that from time to time, from our perspective, it may feel like we're in a spiritual solstice of sorts. The Source of our life and preservation seems to have moved closer at times, and further away at other times. A life situation, illness, or a particular mood, or a feeling of elation or guilt will do that. But, as with the earth and the sun, it's we, not God, who move nearer or further away.
The scriptures are chock full of assurances of God's intention and desire to be near at all times. To name a few:
Psalm 46:1 "God is our refuge and strength, an ever-present help in trouble."
John 14:18 [Jesus said] "I will not leave you as orphans; I will come to you."
Hebrews 13:5 "God has said 'Never will I leave you; never will I forsake you." (Citing Deuteronomy 31:6)
Revelation 3:20 " I stand at the door and knock. If anyone hears my voice and opens the door, I will come in."
Thank God for these and other reassurances, especially when it feels like we're in a solstice situation!
With every blessing,
Alan .
Office Coverage June/July
WHILE KAT IS IN THE UK, Darrell Bell and Bev Overton will be providing part-time office coverage Tuesdays and Thursdays, and Alan is in on Wednesdays. Thank you Darrell and Bev for volunteering your time!
The Wednesday Bible Study group will not meet in June and July. We will resume later in August.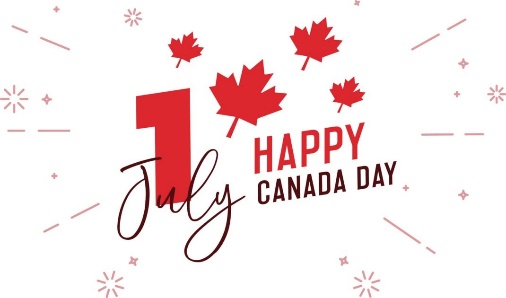 Please join us after Church on July 3rd to celebrate Canada Day together. We will have a bring your own bag lunch picnic in the hall and will share a birthday cake together for dessert.
Save these dates too...
Two more social gatherings after the church service:

Sunday, August 14th - St. Mary Matronal festival ('make your own bunwich' lunch)
Sunday, October 9th - Thanksgiving pot-luck lunch
OUR NEW READERS ROSTER needs you again
Please sign up for the NEW roster at the entrance to the church. Rev. Alan will be doing the bulletins when KAT is away and signing up will make his 'new duty' of finalizing the service bulletins just a little easier.
CHRISTMAS FAIR in November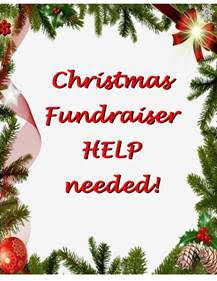 A PLANNING MEETING for the Christmas Fair will be on Wednesday, July 6th at 10am in the Church Hall. Anyone interested in helping out with the Christmas Fair in any capacity is invited to attend.
JULY BIRTHDAYS
July 1st Barbara K and Julie Q
July 3rd Heather U and Kay B
July 4th Harry C
July 8th Trefor W
July 10th Val D
July 15th Jerry F
July 17th Graham H
July 20th Alan N
July 24th Bill G
July 28th Malcolm K
JULY ANNIVERSARIES
July 24th Jean and David R
July 30th Clive and Bev O

YOUR JULY READINGS
July 3 - Fourth Sunday after Pentecost
2 Kings 5:1–14
Psalm 30
Galatians 6:7–16
Luke 10:1–11, 16–20
July 10 - Fifth Sunday after Pentecost
Amos 7:7–17
Psalm 82
Colossians 1:1–14
Luke 10:25–37
July 17 - Sixth Sunday after Pentecost
Amos 8:1–12
Psalm 52
Colossians 1:15–28
Luke 10:38–42
July 24 - Seventh Sunday after Pentecost
Hosea 1:2–10
Psalm 85
Colossians 2:6–19
Luke 11:1–13
July 31 - Eighth Sunday after Pentecost
Hosea 11:1–11
Psalm 107:1–9, 43
Colossians 3:1–11
Luke 12:13–21
Check out this link to follow diocesan news and events https://www.bc.anglican.ca/news
And if you're looking for something to do this summer - try Fiddle Camp!
The Nanaimo Fiddle Society will be offering a Folkband ensemble class on each of the 4 days, August 2-5. Time: 9:00 – 10:00 am Age: 10 – 99 years Cost $75 Location: Trinity Catholic Church, 6234 Spartan Road, North Nanaimo, BC
Guitar, Bass, Bouzouki, Mandolin, Cello, Viola, Fiddle

Click HERE for a link to the Nanaimo Fiddle Society sign-up site.