Dear St. Mary's parishioners,
Of course it's important to follow the direction of our elected officials in a time like this, but what I'm especially interested in is how to make or take meaning from this pandemic. For this, I appreciate the theological reflections of learned people.
I want to share something I read this morning – here's an excerpt from a letter to the people of the Diocese of New Westminster (Gr. Vancouver and the Fraser Valley) from Archbishop Melissa Skelton:
"Greetings and peace to you in our Lord Jesus Christ.
As I think about our gradual return to worship in our church buildings, I'm reminded of the many stories in the Hebrew Scriptures about journey and return. Whether it's the story of Abraham setting out from Haran, the story of the Israelites crossing the wilderness on their way to the promised land, or the story of Ruth and Naomi, the theme of journey is a central way that the Hebrew Scriptures show us what it means to be person of faith along the twists and turns of our lives.
When it comes to the theme of return, however, one story from the Hebrew Scriptures dominates---the return of the Israelites to Jerusalem from their captivity in Babylon. While you and I have certainly not experienced what they did--a forced removal from their homeland, the destruction of the center of their religious identity and the suffering that comes in captivity--through this pandemic, you and I have surely experienced dislocation, loss and pain.
And so what can we learn from this story?
First, in that during their captivity, the exiles lost what they had come to rely on to make meaning of much in their lives, their return was not simple or easy. It happened in phases, with different groups returning at different times and with some never returning. Secondly, the exiles' return meant coming to terms with disrupted expectations upon their return. Things were not going to go back to "normal" in that those returning were not able to rebuild their temple or their lives exactly as they had existed before. And, third, the return from exile meant that religious life, itself, would be different. For the Jewish people were changed by the losses they had suffered and resilience they had discovered in themselves.
As followers of Jesus, we know this story. This is not just because the stories from the Hebrew Scriptures are a part of our story. Through the life, death, resurrection of Jesus, we understand what it means to be a part of God's story as enacted in Christ Jesus: a story in which we move and are moved from fear to trust, from isolation to community, from disorientation to reorientation and from death to new life. This is what we draw on as we take steps to gather together again after a time of confusion, fear and loss."
In times of uncertainty, our role as Christians is to be deeply rooted in our faith (Parable of the Sower) so we can speak hope and trust to those around us who are not rooted and fearful. It is a time to be strong, but very gentle and compassionate as well. People are lonely. People cannot be with their loved ones. When we don't have access to our weekly worship, when we can't see our friends and family, when our information comes from secular sources only… it is difficult to keep perspective.
I know many people whose lives have been thrown into seeming chaos as they re-evaluate relationships, employment choices, school options, volunteer opportunities and basically re-prioritize their lives.
So for many, this pandemic is not an easy time. It's not "bad," it's just challenging. And important inner work is often challenging. But we all need support and if we are undergoing big change, we need our community.
So my word today to you is, be kind, be gentle, take care of yourselves, eat well, exercise and get rest. (Am I preaching to myself?!? Yes! Of course!)
And hold lightly your anticipation for when we can gather again as the community of St. Mary's and receive all the gifts and grace that come as we celebrate as the One body! We don't know when that day will come, but we know it will, as surely as the exiles came to worship again…. in new ways, and in new places.
Blessings,
Selinde
From Mary H - On my Sonos speaker I downloaded through Amazon Alexa the "Abiding Radio" station from Tunein. It plays only instrumental Christian music from the hymns of old to newer ones over the years. I find it to be peaceful, calming and soul filling. Perhaps some in the congregation might want to discover this wonderful station by saying, "Alexa, play Abiding Radio".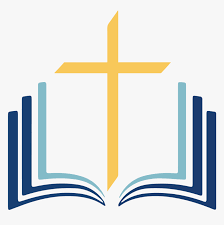 Gospel reading for this Sunday/Pentecost Sunday: John 15:26-27, 16:4b-15

<![CDATA[Wi95SnlVdUh0QjEyTTN6STV1TS96dUdZenZENXJlOW1Ubmc5ajZpamFJd1VaaThaVEt5VlZJQlZLRHQ2ZG9iTE9Jb0J5UWNYVnRxKzFJditTeGZabEE2SUg4UGVBV3FPZU1LTnVPZ1YrMW9rbEh0K21NYjlybUFvU1M3dkp3NTZYMjZmaE42QXcvU0RGcGMzQWZMUThBPT0tLWdhcVhpT1VxSlNlMzRQTmlZZWgrYnc9PQ==--886dad62b111cd3bb39f26cdcd287dafda4f9696]]>