Note from the Rector
Kirsten is not in the office today.
Parish Council Meeting
NOTE date change: the meeting will be Tuesday April 18, 1pm. Anyone is welcome to attend.
Tumaini Meeting
The Tumaini meeting will be Wednesday April 19, 1pm.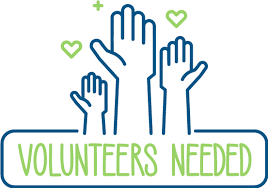 We need volunteers to read the scriptures or lead Prayers of the People at the Sunday services. Please contact Jean R.
2023 FUNdraisers at St. Mary's
"You've been EGGED" Easter campaign Update

The amount raised was just over $300. Boy oh boy . . . we surely raised spirit in our community and beyond!
June Jumble Sale - June 10th
The June Jumble Sale is looking for the following: smaller pieces of furniture (NO beds or couches), plants, seedlings, household items, toys, books, tools and clothing. Please bring to the hall during office hours and place in the storage room or at the back of the hall. We are also looking for parishioners with access to a truck for end-of-sale cleanup, please see Marrianna or Sue G. Posters are now available for distribution.