From the Rector's Desk
Christmas in summer! That's what it felt like as I sat for a while last week with the enthusiastic and very focused planning committee for our November Christmas Fair. Also, a few weeks back when some ladies were sorting through items which will be on sale at the Fair's "Attic Treasures" stall. They even had a box of Santa hats! It caused a few memory flashbacks from my childhood as I was raised in the southern hemisphere, where our Lord's Nativity is always celebrated mid-summer. For us, many Christmas Day turkeys were eaten cold outside as we frolicked barefoot in the garden with sprinklers cooling us off in the blazing sun.
It's what a lovely New Zealand carol refers to as an upside down Christmas. "The snow is not falling and trees are not bare" it sings. "Carol the summer, and welcome the Christ Child, warm in our sunshine and sweetness of air." As it goes on it refers to shepherds moving over lush green hillsides finding not angels but sheep to be shorn, and wise ones making journeys through all seasons, searching for truth to be born. "Hope is the Jesus gift" it says, "love is the offering, everywhere, anywhere, here on the earth."
I have often wished we could celebrate Christmas in the summer here in the northern hemisphere - perhaps because of my own nostalgia - but also because we could better reflect on its meaning away from the glitter and noise of the commercial "Wintermas" season. Well, we can! If we were all to share our personal stories and memories of Christmas we would find a rich diversity of experiences, reminding us that God's gift of himself, wrapped in the skin of the Christ Child, is for everyone, in every place and at every time. Anything which widens our appreciation of God coming to us to reassure us of his love and to meet our needs, reminds us of the needs of those around us and of the ministry of our church to the wider community. Even and especially right now. Thank you Christmas Fair planners for reminding us of that. And happy upside down Christmas!
With every blessing,
Alan
JULY 2022 FINANCIALS
Total Income $14,382.97
Total Expenses
$ 8,518.26


Net Income $ 5,864.71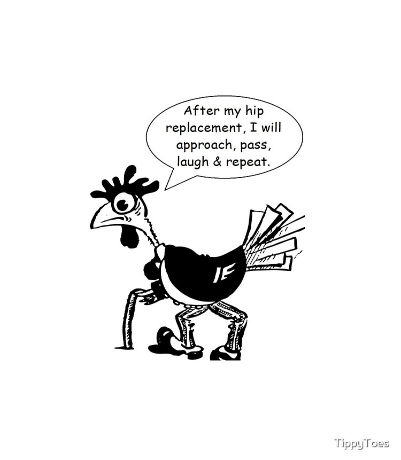 KAT will be away on sick leave from Tuesday August 23 to Tuesday October 4 (approximately 6 weeks) for a right hip replacement. Office coverage TBC.
SAFE CHURCH TRAINING AT ST. MARY's
The Safe Church program provides training to clergy, employees and lay volunteers to ensure our churches are places of safety. Our diocesan policy requires that certain volunteers and leaders receive some training every five years, either in person or through an online video platform, which is used by all the dioceses in BC and the Yukon. Depending on the position, between four and eight topics/videos are required to be covered by each individual.
At St. Mary's, several of us are due for retraining as our five years are up, and others are nearing that point. As an alternative to viewing videos and answering questions online, which is quite time consuming, we have diocesan permission to hold a half-day workshop in which all of the key points of the safe church program will be communicated and we will discuss any questions together. This workshop will be held on Saturday, August 27, 2022 9:00 a.m. - 1:00 p.m. in the church hall.
Our Safe Church Liaison person, Val Davies will be in touch with those who need to renew their training, or are close to it, to invite you to this workshop. It is also open to any others who are interested in learning more about keeping people safe in our church and also in our community. More information will follow. This is an important priority as we care for each other and demonstrate to our community the church's commitment to being a safe place for all.
OUR NEW READERS ROSTER is in need of YOUR HELP AGAIN
Please sign up on the NEW roster at the entrance of the church. Or you can also put your name on the READERS ROSTER WHITEBOARD located by rector's office in the hall.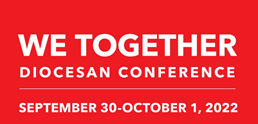 We Together 2022 is our diocesan biennial family reunion at St. Paul's Anglican Church in Nanaimo. It's an opportunity to reconnect with old friends and a time to make new ones. Together we will learn about, pray about and share what God is up to in our lives, strengthening ourselves, as the diocese of Islands and Inlets, for the journey God is calling us to. The theme of this year's conference will be "Here in This Place" where we will be exploring questions of what faithfulness looks like in these islands and inlets.
To learn more about this event and register, please visit the diocesan website
VANCOUVER ISLAND ANTHROPOCENE PILGRIMAGE
In collaboration with Wild Church and the United Church of Canada, there will be a 4-day pilgrimage, Wednesday August 31 to Saturday, September 3, from the Cowichan Valley though Shawnigan/Mill Bay, Central Saanich, Colwood, Langford and ending in Metchosin. The full distance each day is between 12 and 18 kilometres. People can join us for just one day or for the full four days.
Details and registration are at Eventbrite.ca - click on this Link