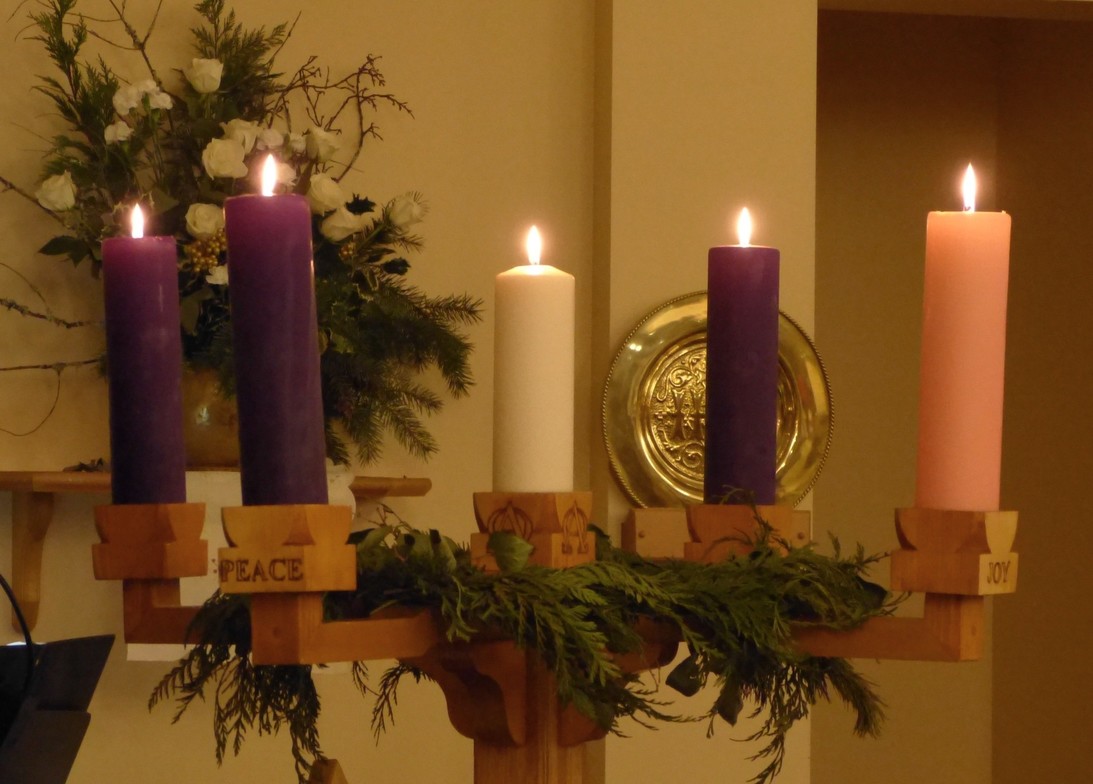 This Sunday we celebrate the third Sunday in Advent. The season of waiting continues… as we celebrate the joy with which we anticipate with the arrival of Jesus the Christ.
THIS Sunday night at 7pm – our wonderful annual Carols by Candlelight! Come listen to the young people from the Nanoose Community perform, join in the community singing, and enjoy refreshments afterwards. Please, if you can, bring a plate of cookies for after the concert when folks come to the hall for refreshments. And if you can stay to help with the clean-up, that would be greatly appreciated!
Kat returns from holidays next Wednesday. Please give her time to settle in - she will have a lot to catch up on! Selinde will be at St. Mary's on Tuesday and Wednesday of next week (Dec. 18/19th).
Come and help decorate the church for Christmas this Saturday Dec. 15th at 10 am. Bring greenery if you have some.
On Saturday, Dec. 15th at 2:30 in the church, the Ukelele Group, which practices here every Tuesday afternoon, is giving a concert to raise funds for NCS (Nanoose Community Services). By donation.
HUB Lunch –put your name on the HUB Lunch sign-up sheet on the outside of Selinde's door if you're able to contribute to the meal or to kitchen duties.
Please get any receipts needing reimbursement in to the office soon - before the end of the year. And if you would like to make an additional financial contribution to St. Mary's for this tax year, this would be a good time to do it. Thank you very much!
On the theme of PEACE from last Sunday, Advent #2: "Peace comes from being able to contribute the best that we have, and all that we are, toward creating a world that supports everyone. But it is also securing the space for others to contribute the best that they have and all that they are." Hafsat Abiola