This Sunday is the 4th Sunday of Advent and the theme is LOVE. All you need is love . . . and God's love, especially.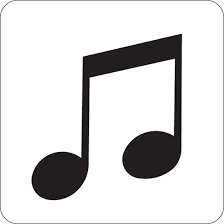 Your link to the joint Lessons and Carols service (St. Paul in Nanaimo, St. Philip by-the-Sea in Lantzville, St. Mary in Nanoose, and St. Philip in Cedar) is HERE. View any time - see the 2020 Joint Carol Service leaflet attached below to follow along.
Heartfelt thanks to those from our parish who participated in the service: Clair D, Shirley B, Patricia P's students, James and Sabrina, Margaret and John N, and the videographer, KAT. Also, gratitude to Rev. David Chillman whose idea it was and who put it all together, and to Rev. Clara P who produced the service leaflet.
Rev. Clara will host the ZOOM Lessons and Carols reception on Sunday December 20 at 2pm so be sure to watch the service first if you wish to attend the reception afterwards. Your ZOOM link to the joint Lessons and Carols reception is in the email KAT sent out to parishioners on December 17.
The Anglican Diocese of BC has published their Christmas E-NEWS which includes the Bishop's Christmas letter from (The Very Reverend) M. Ansley Tucker (see the attached file below) and some wonderful events planned during the Christmas season at Christ Church Cathedral. Click on the link to see the entire E-News publication. https://bc.anglican.ca/newsletters/113/display
Holiday OFFICE HOURS: Kat will be in the office next Wednesday, December 23rd. Selinde will be in and out that day. The office will then be closed until Wednesday, January 6th. Emails and phone calls will be answered on Monday, January 4th. During the holidays, should you have a pastoral emergency, please call your People's Warden, Val D, and she will get in touch with Selinde as needed.
SCHEDULE
Thursday December 17
A few of Patricia Plumley's students have created some music especially for all of us at St. Mary's. So we offer you a couple very short little snippets of CAROLS by CANDLELIGHT. To view Selinde's introduction please click HERE. To view Sabrina and James, please click HERE. To view Ava with Patricia Plumley please click HERE. What a lovely gift for them to give us. Enjoy!
Friday December 18 8 pm EST
The Anglican Church of Canada Lessons & Carols: From Coast to Coast to Coast (approximately 1 hour). Please click on this link http://www.anglican.ca/lessonsandcarols
Sunday, December 20 10:00am
Advent #4 Service 2:00pm Your ZOOM link to the joint Lessons and Carols reception after the service is in the email KAT sent to parishioners on December 17.
Thursday, December 24 7:00 pm
Christmas Eve service – have a candle ready to light and click on the link in an email KAT will send out earlier that day.
Friday, December 25 10:30am
Diocesan Christmas morning service at Christ Church Cathedral. Enjoy the pageantry and music! Click here.
Look for an email with a link to click which will take you to a special Christmas message from Selinde.
The office will be closed from December 24 until January 4. In case of emergency, call your People's Warden, Val D.
Sunday, December 27
There will be no service this Sunday as directed by Dean Ansley Tucker in her notice to the Diocese. KAT will resend the link for the Collaborative Lessons and Carols service so you can enjoy that again if you so choose.
Sunday January 3 10:00am - Epiphany
COVID Christmas angel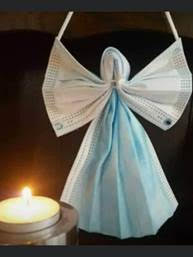 <![CDATA[K1hVU21DV3Y3dHhtZ0hKYngzWlA0aTZ4UytHWUtsRFBSWGJ5dFA3MENRZzhqLzg2K0RDbkZHZ3FselNrSTFJbGpxN3QwSjBtZnFrWHBuNDd5ZjlQNjlLV09ZMGFpc0p6ZFI5T2g1VDZZYTB5ekppUHNMbjRTQTlwbkFqUk9CamlibmlNckVaK2tCVy9JKzgwUjkwZXk5bWtCVEs0cUd3M0FWSEQ1Y1VuODlBPS0tZWJSSlowRmVlTVJYUVRVdy9wSko2dz09--3c040d634ca5232fe223ac73a7c84b50b14652ea]]>