Our Annual Vestry Meeting is scheduled this Sunday, February 21, 2021 at 11:30am on ZOOM.
How do two people of the same household, using the same computer/account, vote? VOTING age is 16 and over. Every voter needs to have their own computer/account. If there is more than one person voting but only one computer in the household, a proxy form should be completed and the proxy form will then be applied to that household. AVM PROXY forms need to be scanned or photographed and sent to KAT by Saturday, February 20th at NOON.
Watch for the AVM ZOOM email invite today for the AVM pre-test and registration tomorrow, Thursday February 18 at 11:00am. This is trial run only, to make sure everyone who wants to attend, can!
See attached AVM Agenda with questions that will be posed during the meeting.
Readings for the First Sunday in Lent, February 21, 2021:
Genesis 9:8-17
Psalm 25:1-10
1 Peter 3:18-22
Mark 1:9-15
Weekly Prayer Walk Conversation with Rev. Clara Plamondon, Thursday Feb 18th at 11 am
Join us as we begin a journey of prayerfully walking through Lent starting Ash Wednesday for 40 days. The attached Reflection Guideline booklet offers some instruction on how to do the prayer walk. Printed versions of this booklet are available at the office. The hope is that we will use this season of Lent to walk in our neighbourhoods, community and out in nature as we engage with the world around us in prayer.
Each week we will gather by Zoom on Thursdays at 11am, starting Feb 18th. We encourage you to watch the video at https://www.stpaulsnanaimo.ca/events/a-prayer-walk-through-lent/​ which will provide further explanation. All are welcome!
To join Clara's virtual prayer walk conversation, contact KAT to send you the Zoom meeting link.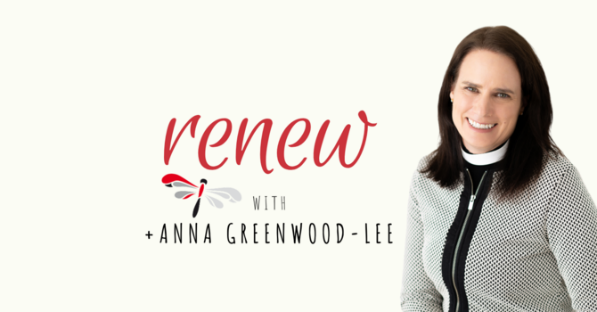 February 17 marks the beginning of the 40 days of Lent. The word 'Lent' can be traced to an Old English word 'lecten' which is related to 'lengthen', referring to the lengthening of days in the Spring season. It's a time for spiritual renewal and what some call a "spiritual Spring." The Diocese offers a new series, Renew, consisting of seven weekly (2-minute) reflections by Bishop Anna Greenwood-Lee during these 40 long days before Easter.
CLICK on this link to sign up to receive Bishop Anna's Lenten series newsletter in your inbox. If you have any problems, please contact Val.