Note from the Rector
This Sunday marks the beginning of Lent – these 40 days before Easter marked by reflection and preparation before the celebration of the resurrection. As with every season in our liturgical year, things change and shift – and with Lent things get a little quieter, a little more meditative, a little more somber, as we contemplate the sacrifice of Jesus and withdraw to our own desert of sorts alongside our friend and Saviour.
There are countless ways to find meaningful ways to observe this season in our own lives. From finding ways to create more space for God in your daily living, to looking at ways to give up some of the extra luxuries in life in a form of fasting . . . the possibilities are endless. And I encourage you to find some way that you can mark this season in your days and in your homes. That being said, as a community of faith you will notice some changes in our liturgy to mark this season as well.
You will notice on Sunday that the Gloria has disappeared, and in its place we will be singing a 'Kyrie.' The words 'Kyrie Eleison' is the Greek phrase which means "Lord, have mercy", and will be our sung response during the season to ground us in our worship. But not to worry, if it is unfamiliar to you, it will be a call and response – I will sing the line and you echo it back and within a few weeks all will know it by heart. Our sung response after the Creed will also change during Lent. Here we will be singing the Taizé chant In God Alone as a reminder of who we centre ourselves on during prayer. Our Eucharistic prayer will be a little different as well. We will be using Supplemental Eucharistic Prayer 1, from the Anglican Church of Canada's liturgical resources. It may be unfamiliar to you, however the words bring us back to being rooted as beloved of God – a message we cling to during wilderness times. We also will be learning and singing a new Sanctus – an old Anglican standard of Merbecke which some may find familiar but all will know in good time. The final big change for our Lenten liturgy is that we have decided to try having the entire liturgy in the bulletin – so unless someone refers to it during the prayers of the people, we will not be needing to flip between the bulletin and the Book of Alternative Services (BAS) on Sundays. That said, we will still be singing from our blue Book of Common Praise, but the entire liturgy will be in the bulletin.
So with all these changes and all that this seasons means to each of us, I pray that this be a Holy Lent for us all. A time of renewal, a change of preparation for our hearts and minds as we prepare for the glorious resurrection.
Kirsten +
EVENT PLANNING
Have you always wanted to do a strawberry tea? Or a Chili cookoff? Or want to see a summer picnic happen? This Sunday at coffee hour is your chance to bring your ideas, as we will be discussing what we might want to see happen in our community this year! Hopefully by the time we leave, we will have an idea of what events we want to see happen this year, as well as when to have them and who is going to champion each event. So let's get creative and see what sort of FUN and FUNDS we can raise together in 2023!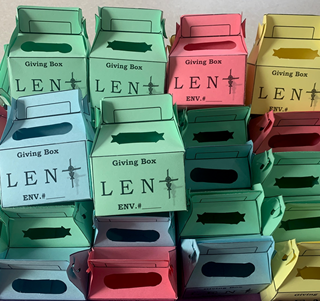 PICK UP YOUR LENT GIVINGS BOXES
Not to worry if you still don't have one. Please stop by office OR pick one this Sunday to take home and fill with funds above and beyond our regular giving.
We will collect the boxes on Palm Sunday and bring them to the altar as an extra part of our regular offerings, so start collecting those loonies and toonies (even if they are adding up in a tally) and let us see what we can give to help enrich our church!
JANUARY 2023
Total Income $16,126.14
Total Expense $14,752.24
Net Income $ 1,373.90 Net Income includes prepaid yearly hall usage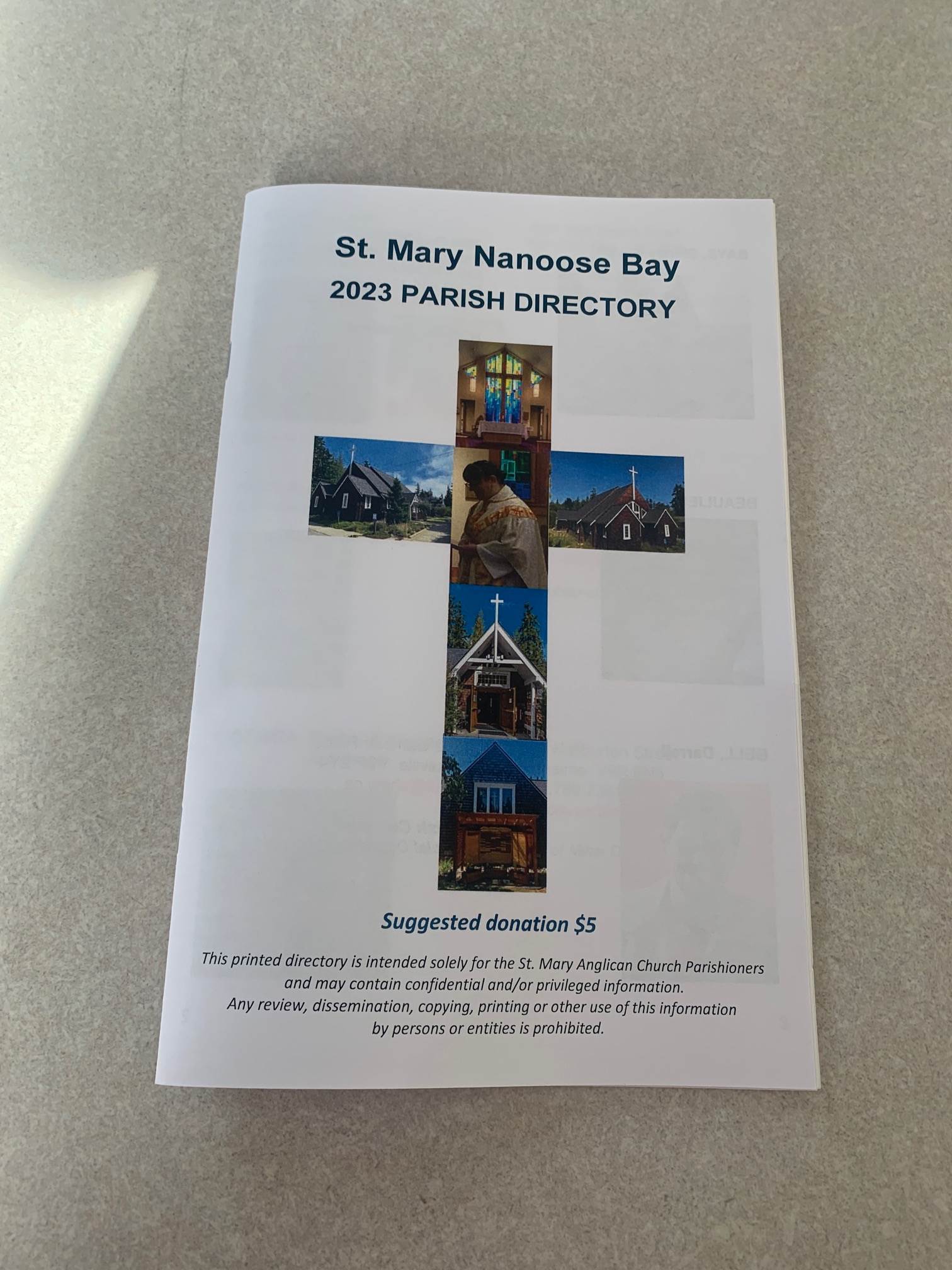 2023 PARISH DIRECTORIES ARE STILL AVAILABLE
They are really handy to have at home or in the car. Suggested donation only $5 to cover colour printing costs. Pick up in the hall.
MARCH BIRTHDAYS & ANNIVERSARIES
March 19th Ray D
March 22nd Shirley H
March 27th Elaine C and Clair D
March 28th Ron G
March 29th George W
Anniversaries
March 3rd Fred & Linda H
MARCH READINGS
MARCH 5 – 2ND SUNDAY OF LENT
Genesis 12: 1-4a
Psalm 121
Romans 4: 1-5, 13-17
John 3:1-17
MARCH 12 – 3RD SUNDAY OF LENT
Exodus 17:1-7
Psalm 95
Romans 5:1-11
John 4:5-42
MARCH 19 – 4TH SUNDAY OF LENT
1 Samuel 16:1-13
Psalm 23
Ephesians 5:8-14
John 9:1-41
MARCH 26 – 5TH SUNDAY OF LENT
Ezekiel 37:1-14
Psalm 130
Romans 8:6-11
John 11:1-45