Note from the Rector
This week Christian communities around the world are engaging in what is called the "Week for Christian Unity." The Week of Prayer for Christian Unity (WPCU) is an ecumenical celebration held each year from January 18th-25th and is observed in a variety of ways. However, the biggest piece to this week is that Christians around the world are invited to pray for the unity of ALL Christians, and invited to reflect on scripture together, to participate in ecumenical services and to share fellowship regardless of denominations.
Each year holds a specific theme taken from scripture of which people are invited to pray and reflect on. This years' theme is 'Do Good; Seek Justice' based on Isaiah 1:12-17. Here Isaiah challenged the people of Gods to learn to do good together, to seek justice together, to rescue the oppressed, defend the orphan and plead for the widow TOGETHER! The questions that emerge both from this passage from Isaiah as well as from the Prayer for Christian Unity resources this year are as follows: How can we live our unity as Christians to confront the injustices of our time? How can we engage in conversations, increase awareness among ourselves and in others and come to understand and gain insight about one others experiences?
These are not easy questions, but they are important questions to ponder and ask ourselves as we continue to discern our place in this world as we emerge from the last few years of lock down and pandemic, and begin to reimagine where God is calling us to serve, to change, to grow, and to pray as unified Christians bringing love and light to the world around us.
If you are interested in following along with the daily prayer and study for this week of Christian unity - the 8 days of prayer document can be found HERE, along with other information and resources if you are wanting to learn more.
However in the meantime, I leave you with this prayer taken from day 8 of the daily prayers.
God, Creator and Redeemer of all things, teach us to look inward to be grounded in your loving Spirit, so that we may go outward in wisdom and courage to always choose the path of love and justice. This we pray in the name of your Son, Jesus Christ, in the unity of the Holy Spirit. Amen.
Kirsten + IN-PERSON ANNUAL VESTRY MEETING Sunday February 12, 2022.
Stay tuned for more information. Annual Reports from ministry leaders are due by Tuesday, January 17. A bunwich, dessert and beverage will be served.
ELECTRONIC PLATE UPDATE
For those of you who have been giving through the Electronic Plate Collection (ECP) as you know we are moving things to the PAR system starting Feb. 28, 2023. By now you have received the letter and form from Malcom or through the mail (if not, be sure to connect with him on Sunday).
Once you have the form completed a void check ready, we ask that you return both to the office in an envelope addressed to Malcom, to ensure confidentiality during this process. Thank you all for your prompt response in returning the forms to the office by Tuesday, January 31, 2023.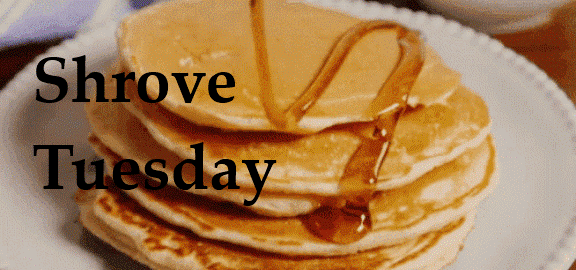 SHROVE TUESDAY PANCAKES!
Our Shrove Tuesday pancake lunch is happening again this year - FEBRUARY 21st. At this point Elaine is looking for electric griddles - the bigger the better! Let Elaine, Kirsten or KAT know if you can lend us one for that day.
Where is the HEART for Study?
Now that things are settling into more of a steady routine in the office, we are beginning to look at reviving and revising the idea of study for our community. So if you are interested in re-starting the weekly Bible Study at St. Mary's, are interested in a short term book study or have some other ideas you'd like to explore in terms of study and learning, please speak to or be in contact with Rev. Kirsten!
In the meantime we will be gathering Wednesday mornings at 10am to read through and offer an informal discussion time on the Sunday readings and ALL are welcome to attend!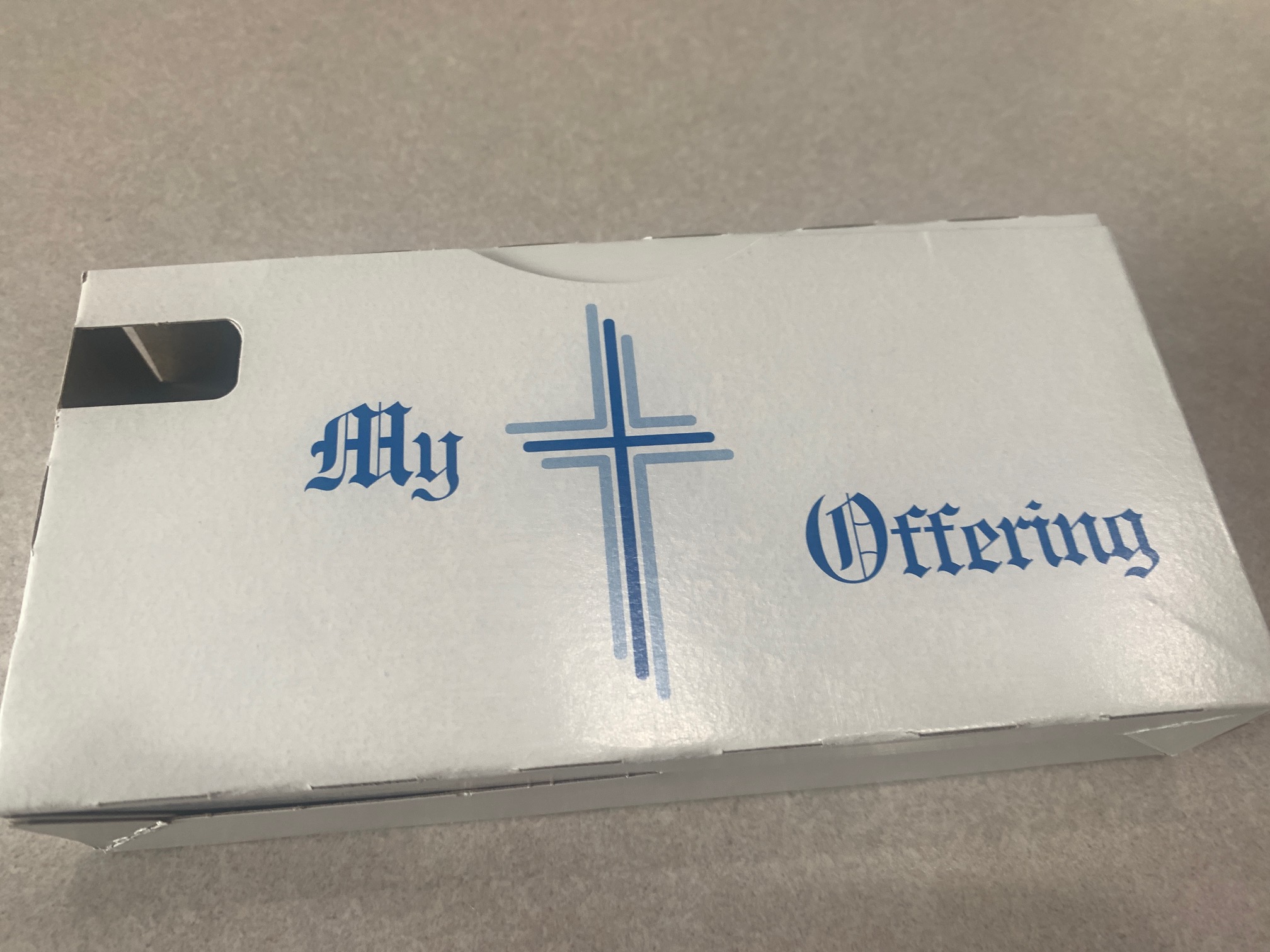 STILL SOME 2023 'MY OFFERING' ENVELOPES

If you still give this way, please pick up your envelopes from the box at the back of the church as soon as you can.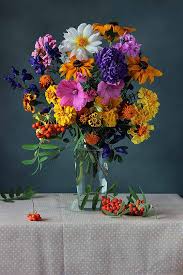 The new 2023 Altar flowers donation sign-up sheet is in the hall.
It's a lovely way to celebrate special occasions or remembrances. The sign-up sheet is located on the wall near the Sunday coffee station.
.....AN OPPORTUNITY TO SERVE
Have you ever wondered what it is like to be on Parish Council? Or perhaps you are wondering how decisions are made, or want to help decide the future events and every day operations at St. Marys? Well this is your opportunity to step up and serve. We are looking for anyone who may be interested in serving on council for the coming year.
If you are interested or want more information please talk to either Elaine C, Shirley B or Rev. Kirsten for more details.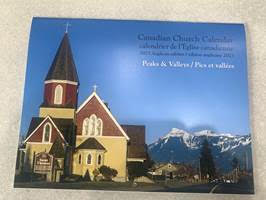 2023 CANADIAN CHURCH CALENDARS STILL AVAILABLE (Anglican Edition)
We only have a couple left. An offering of $10 would be greatly appreciated!