From the Rector's Desk
Mies van der Rohe (1886-1969) was a noted German-American architect in the school of Abstract Art and Modernism which swept the world in the first half of the 20th century. He once used the phrase "Less is More" to describe this style. I was reminded of it recently on a walk around our neighbourhood where several older homes have been demolished and two, sometimes three, new homes crammed onto the single lot. In that context "Less is More" means increased density for sure, but only for those who can afford their high prices.
Perhaps always, but especially these days, it does seem that "more" is preferable to "less." Many advertisements of special offers include the line "but wait, there's more!" Walking around stores, have you noticed the variety of closet organizers and tote bins that are available to help us manage all our stuff - of which it always seems there's more? How often have we decided to "downsize" and wondered how we could have amassed so much in a closet or a crawl space? One of the fastest growing industries is self-storage lockers. So, what does it mean to say, "Less is More?"
I guess it has to do with quality over quantity - simplicity over complexity - essentials over wants. But beyond that I think it also opens a window into our deepest needs. Security - Stability - Peace - Love. Well…. maybe a toy or two as well! As people of faith, when we are able to appreciate that our deepest needs will always be met by the One who created, redeemed and sustains us, then we also recognize that more stuff will not bring us the inner peace for which we so deeply yearn. If Less means freedom from attachments to material goods, then it certainly is More. With due respect to the Modernists!
With every blessing,
Alan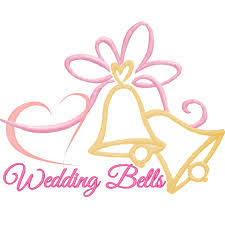 A Special Announcement From Cristina C:
Dear Saint Mary's Family,

Upon my arrival on the island on May 2019, you have been my first spiritual family - a place with a warm welcoming, a place where God is worshipped and honored! On August 6, 2022, I would like to invite everyone of you to join in my joyful event of being wed to Joshua Daniel.

The religious service is scheduled to take place at the Parksville Fellowship Baptist Church, starting at 1pm. From around 4 pm, you are also invited for a reception at Cristina and Josh's place. We look forward to seeing as many of you as possible, to celebrate God's goodness together!

Thank you, Cristina and Joshua
Remember to Save these Dates
Two social gatherings after church services:
Sunday, August 14th - St. Mary Matronal festival ('make your own bunwich' lunch)
Sunday, October 9th - Thanksgiving pot-luck lunch
Bishop's Office Summer Closure
The bishop's office would like to lead the diocese in establishing the months of July and August as relaxed, slower periods in our shared life and ministry. As Diocesan Council does not meet during these months (and many Parish Councils also take a break), we encourage you to push all serious business to the fall.
Please spend these months enjoying God's creation and your parish community socially.
The bishop's office will be closed for the month of August.
Rest assured, the synod office will, of course, still be open for other business.
For emergencies that require the bishop, please contact Tara, as she will be watching her email traffic for matters of urgency. Otherwise, we hope you spend the summer dreaming and planning, but taking a break from any large projects or challenges, as you are able.
COVID Protocol Reminder
While the provincial mandate to wear masks indoors remains lifted, it is recommended that parishes continue the practice of wearing masks during church worship services. This is based on demographics of our congregations, singing together (including choirs), limited ventilation and physical space. Clergy will continue to wear a fresh disposable mask when distributing communion.
It is recommended that we remain cautious as we move forward, knowing that there are some in our church family who are immuno-compromised and children who have yet to be vaccinated. Our commitment is to support each other in ensuring a safe environment for all to participate as much as possible.
We are also hearing some anxiety around the current protocols as cases rise throughout the province. We are monitoring the situation and taking our cues from the Province. We will update the protocols if and when it becomes necessary.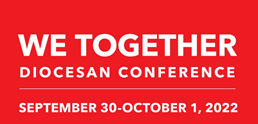 We Together 2022 is our diocesan biennial family reunion at St. Paul's Anglican Church in Nanaimo. It's an opportunity to reconnect with old friends and a time to make new ones. Together we will learn about, pray about and share what God is up to in our lives, strengthening ourselves, as the diocese of Islands and Inlets, for the journey God is calling us to. The theme of this year's conference will be "Here in This Place" where we will be exploring questions of what faithfulness looks like in these islands and inlets.
To learn more about this event and register, please visit the diocesan website