From the Rector's Desk
Did you see this? The 'Perseverance Rover' on Mars took a photo of a piece of string it noticed on the surface of the planet last week. It's thought to be from the parachute which lowered the rover to the surface 18 months ago. This is not the first time it has come across pieces of material left from its operations. A month ago a piece of shiny tin foil was photographed, which came from the thermal blanket that protected it when it arrived on Mars.
What surprised me was the technical interest shown by NASA scientists in determining how those pieces got to those specific spots ("we're studying whether they landed there or were blown by Martian winds.") I would have thought they'd rather be concerned over what is plainly a growing litter problem! It seems wherever humans go, one of the legacies of their visits is trash. We see this in once pristine lakes visited by thoughtless tourists; on Mount Everest from careless climbers; in our oceans and public parks; and now on other planets. Why is it that we (speaking generically of the human race) are so negligent about the footprints we leave wherever we go?
This story might turn our thoughts to the 3 R's of environmental stewardship (Reduce - Reuse - Recycle) which is always a profitable conversation, but an alternative thought exercise is to consider the other sorts of junk we leave behind us. All the little bits of litter that we leave in other people's lives and experiences. For example, a careless word or joke; a thoughtless omission; an unkind snap or sneer; holding on to a lingering grudge. And more. Usually, none of these are necessarily large or devastating on their own, but the little bits build up piles of hurt, belittlement, shame, or envy in a person over time, just like litter builds up in places it should never be.
There are plenty of hints and tips in scripture which point us toward cleaning up such litter. "Be kind to one another, tender-hearted, forgiving one another, as God in Christ has forgiven you" is what the letter writer said to the Ephesians (4:32.) Jesus put it this way, "In everything, do to others what you would have them do to you, for this sums up the Law and the Prophets." (Matthew 7:12)
I think all of the world's space agencies need to clean up the garbage they leave in E.T.'s backyard - but maybe we should start on our own first!
With every blessing,
Alan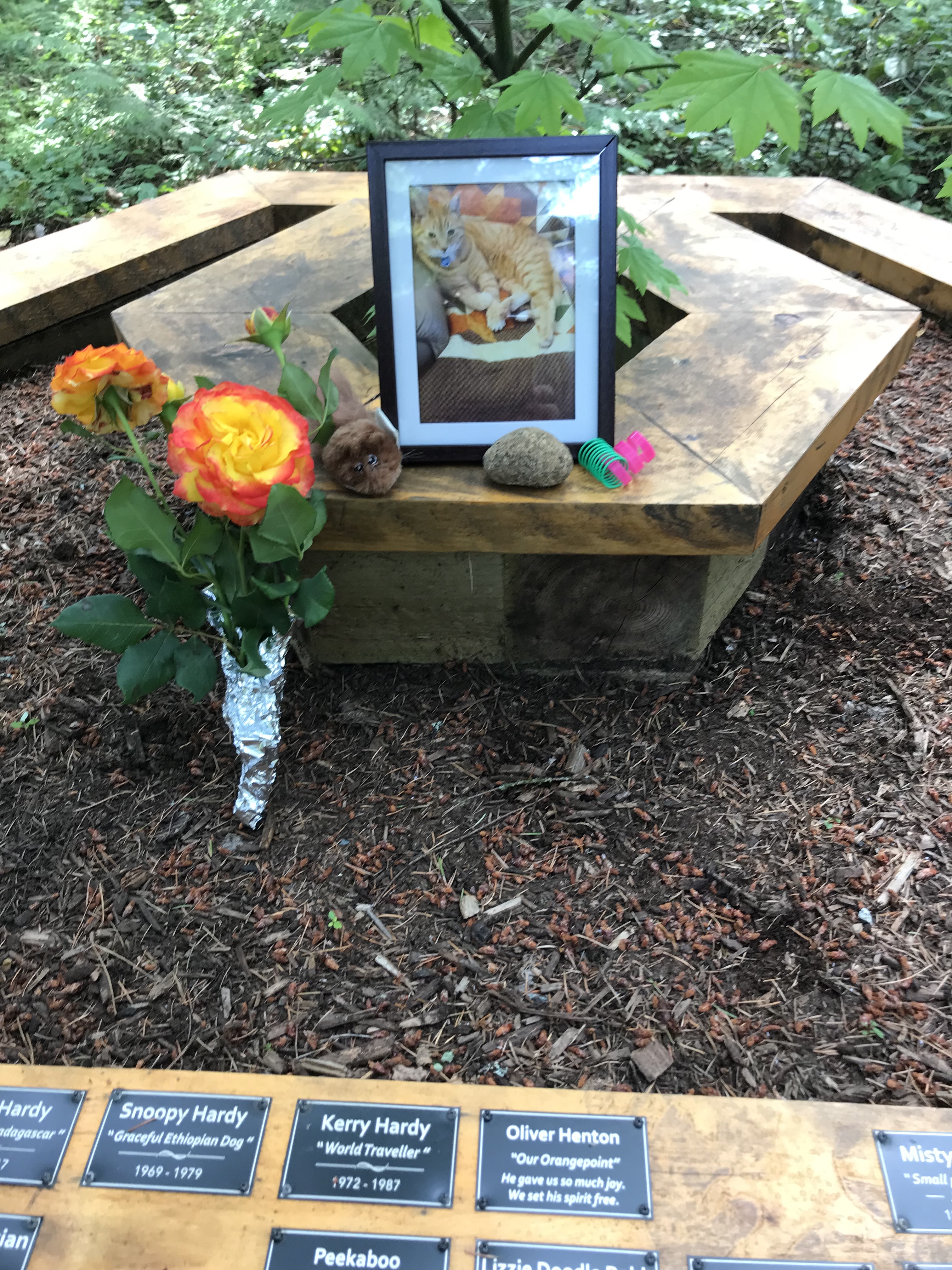 ST. FRANCIS MEMORIAL GARDEN
This week the ashes of "Oliver" much loved pet of Linda & Fred Henton, were laid to rest in our St. Francis Pet Memorial Garden. It was a reminder that in the faithful companionship of our dear pets we experience something of the unconditional love of God. Rest in peace Oliver!
Contact KAT in the parish office if you would like to know more about getting a spot in the Pet Memorial Garden.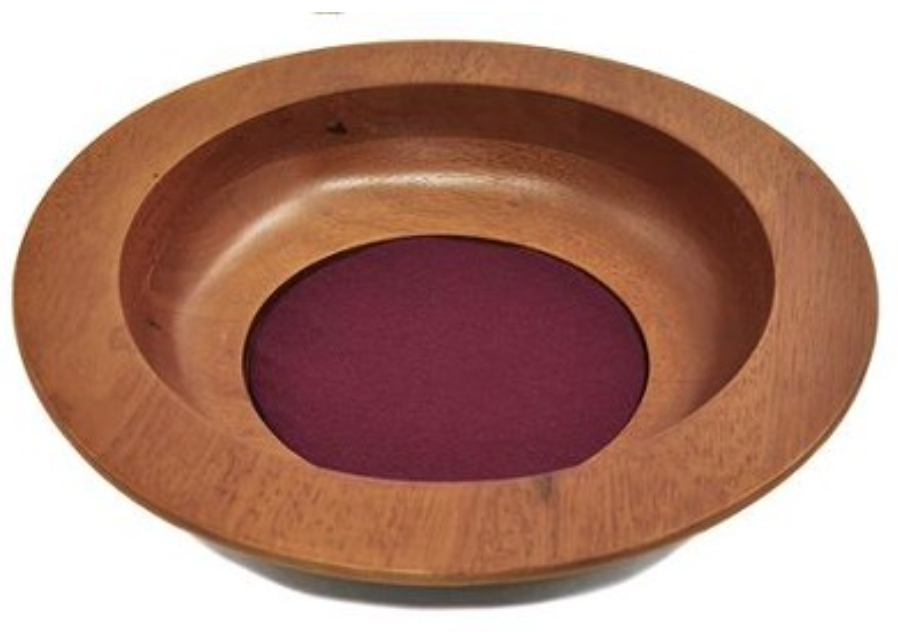 OFFERTORY COLLECTION PLATES
Starting this week, we will resume handing the offertory plates around during our Sunday services. For those who prefer not to handle them due to COVID concerns, please let the plate pass you by. The large collection box will remain at the church entrance for those who wish to make their offering that way.
Save these dates...
Two social gatherings after the church service:

Sunday, August 14th - St. Mary Matronal festival ('make your own bunwich' lunch)
Sunday, October 9th - Thanksgiving pot-luck lunch
OUR NEW READERS ROSTER is in need of YOUR HELP AGAIN
Please sign up on the NEW roster at the entrance of the church. Or you can also put your name on the READERS ROSTER WHITEBOARD located by rector's office in the hall.
AUGUST BIRTHDAYS
Aug. 5 David S
Aug. 10 Mihai D
Aug. 12 Luis Q
Aug. 18 Jean R
Aug. 22 Rose C
Aug. 27 Marg D
Aug. 30 Margo W
AUGUST ANNIVERSARIES
Aug. 10 David & Maria S
AUGUST READINGS
Sunday, August 7th, 2022 Ninth Sunday after Pentecost
Isaiah 1:1, 10-20;
Psalm 50:1-8, 23-24;
Hebrews 11:1-3, 8-16;
Luke 12:32-40
Sunday August 14th, 2022 Feast of Saint Mary the Virgin
Isaiah 7:10-15;
Psalm 132:6-10, 13-14;
Galatians 4:4-7;
Luke 1:46-55
Sunday, August 21st, 2022 Eleventh Sunday after Pentecost
Jeremiah 1:4-10;
Psalm 71:1-6;
Hebrews 12:18-29;
Luke 13:10-17
Sunday, August 28th, 2022 Twelfth Sunday after Pentecost
Jeremiah 2:4-13;
Psalm 81:1, 10-16;
Hebrews 13:1-8, 15-16;
Luke 14:1, 7-14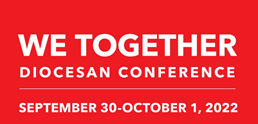 We Together 2022 is our diocesan biennial family reunion at St. Paul's Anglican Church in Nanaimo. It's an opportunity to reconnect with old friends and a time to make new ones. Together we will learn about, pray about and share what God is up to in our lives, strengthening ourselves, as the diocese of Islands and Inlets, for the journey God is calling us to. The theme of this year's conference will be "Here in This Place" where we will be exploring questions of what faithfulness looks like in these islands and inlets.
To learn more about this event and register, please visit the diocesan website
AND LAST BUT NOT LEAST . . . SOME TOE-TAPPING "THIS LITTLE LIGHT OF MINE", COURTESY OF BRUCE SPRINGSTEEN. Click this link to enjoy - https://youtu.be/R0qAYq1GVec