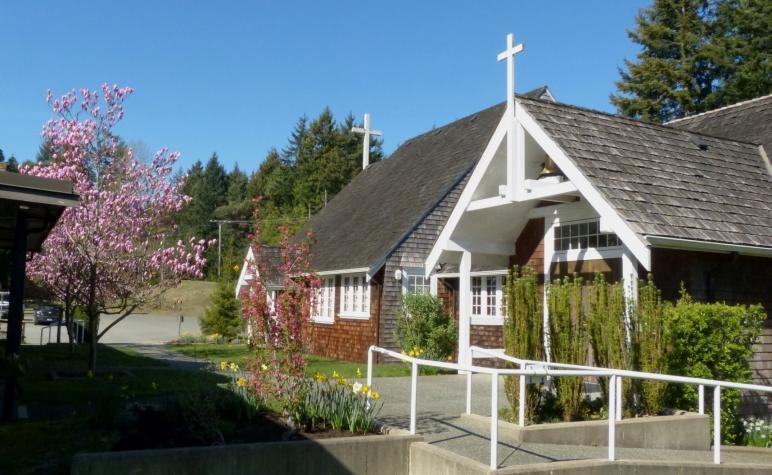 NOTICES for March 31, 2019
We still need more volunteers for the upcoming Bottle Drive and Yard Sale (April 6) which will benefit both St. Mary's and Tumaini. Even if you can have an hour or two, we need people needed to sort donations on Friday April 5th from noon on, and to help on the actual day, April 6th. Please let Val know if you're able to pitch in!
Help! We need More Counters – but not as in the kitchen kind! If you can do simple addition, we need more people to help count the collection on Sundays after the service. You will be trained. And if you combine it with something else you are doing, i.e. reading, serving, greeting - you will be killing two birds with one stone (what an awful expression – but you know what I mean!) Please contact Barb Williams for further information.
Tumaini would very much appreciate a donation of some dark colored flannelette of any kind. Please ask Val or Marg all about it!
FYI - Selinde's Sunday sermons are posted on our website by Tuesday afternoon if you want to read or refer to them at www.stmarynb.ca under "Rector's Page."
There will be a Safe Church Workshop to be held at St. Mark, Qualicum Beach on Wed. Apr. 3 from 1-4. Please register at the office at St. Mark.
COMING UP IN APRIL
EXERCISE WITH JUDIE! FREE demos on Wednesday Apr 3; Fit & FUN Circuit, 11:30and Wednesday April 10; FLO Stretch. HUB lunch to follow at 12:30 on those 2 days. Judie has been teaching fitness for thirty years. Her specialty certification is for Older Adults and Seniors. She likes to call it "Happier Aging." See full bio on bulletin board along with the full descriptions of each classes in the bright green and orange. *Judie's regular exercise classes would begin here IF enrollment is 13 or more. Every Monday & Thursday; April 15 - May 27. FIT & FUN CIRCUIT; 11:30am-12:30pm. FLO STRETCH; 12:45-1:30pm. COST: $108/person/class (incl. GST)Contact office to register before April 15.
Please make sure to get your beautiful hanging baskets for Mother's Day. Deadline for ordering is April 15. See the poster around the bulletin boards. The order forms are there too!
This Easter, the Saturday evening EASTER VIGIL will be concelebrated by the priests from St. Paul's, St. Philip's, and St. Mary's and will involve parishioners from all three churches. I will be giving the sermon. The celebration begins at 7:30; so I hope you will mark your calendar and plan to attend.
The FLOWER CALENDAR hangs right beside the Roster Board in the hall…. and it's kinda naked! While we don't have flowers in the church during Lent, you can book a Sunday now to celebrate a loved one, dead or alive, with flowers at the altar. Sign up and let KAT know what you would like the flowers dedicated to. On your Sunday your special donation will be acknowledged, along with your special words.
COMING UP IN MAY
Get your tickets for the Spaghetti Cabaret this Sunday in the hall or in the office during the week. Only $20 for dinner and entertainment. Cash bar. Saturday May 4th, 5:00pm. Get your tickets from Shirley Hardy this Sunday!
COMING UP IN JUNE
Family Caregivers Series – presented by the Alzheimer Society. Thursday nights from 6:30 – 8:30pm June 13, 20, 27 & July 4, 11. A five-session series for family members who are caring for a person with dementia. Learn about dementia, practical coping strategies, and early planning. The Family Caregiver Series covers the following topics: Understanding Dementia, Understanding Communication, Understanding Behaviour, Personal Planning and Self-Care for Caregivers. Stay tuned for information.
From Selinde: People share such wonderful stories and tips with me when they leave the church on Sunday. Here are two more thoughts on worry from our fellow parishioners, the Andersons, who have just returned home to the prairies for the summer: "Worrying is like praying for something you don't want to happen." Carol "Worry means you have forgotten who is running the show." Tom