FROM THE DESK OF THE RECTOR
This Sunday is the first Sunday of Advent – a time of anticipation and for waking up!
Advent is less a matter of our waiting for God to come, than of God waiting for us to wake up to the fact that God is already at the door knocking, and we have but to open the door of our hearts and let God in.
Advent is a time to cross time and space barriers to discover anew the Christ who has already come, and who is patiently but urgently calling us to renewed or deeper intimacy. Repentance is not what we do to be saved, but the realization that we have already been saved. Similarly, Christmas, or the mystery of the Incarnation, is not something that will happen on December 25th, but the realization that Christ has indeed already come, has taken our flesh, and is waiting only for us to recognize his presence and welcome him.
Sister Lenora Black, O.S.B.
Last Night, as I Was Sleeping

Last night, as I was sleeping,
I dreamt — marvellous error! –
that a spring was breaking
out in my heart.
I said: Along which secret aqueduct,
Oh water, are you coming to me,
water of a new life
that I have never drunk?

Last night, as I was sleeping,
I dreamt — marvellous error! –
that I had a beehive
here inside my heart.
And the golden bees
were making white combs
and sweet honey
from my old failures.

Last night, as I was sleeping,
I dreamt — marvellous error! –
that a fiery sun was giving
light inside my heart.
It was fiery because I felt
warmth as from a hearth,
and sun because it gave light
and brought tears to my eyes.

Last night, as I slept,
I dreamt — marvellous error! –
that it was God I had
here inside my heart.

by Antonio Machado (1875 – 1939)
English version by Robert Bly
A KAT MISCALCULATION! Attached is the right service bulletin to match the November 21, 2021 service video email link sent out on Tuesday November 23, 2021.
FLOOD VICTIM DONATIONS
If you're wondering how you may be able to help in practical terms, donations are being accepted by:
PWRDF B.C. Flood Emergency Response, who will determine the allocation of funds once mid- and long-range needs are better known; and
Sorrento Centre (250-675-2421), who have housed many of the evacuees from Merritt and the surrounding area.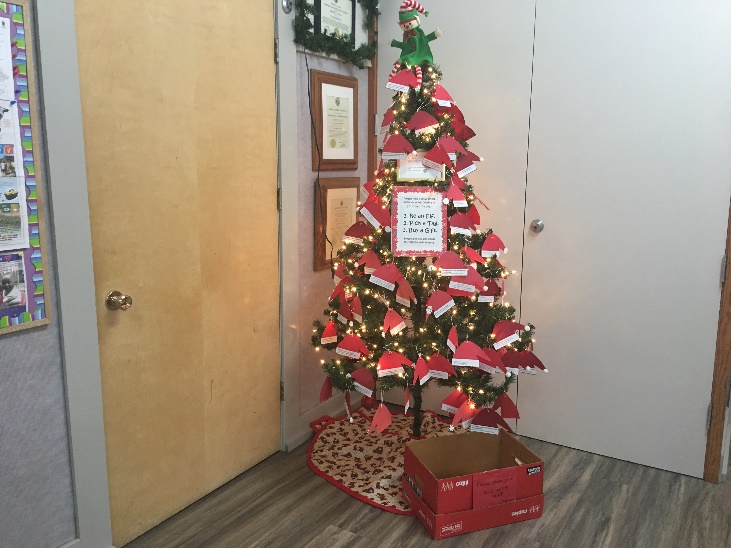 NCS Christmas Elf Tree
The Christmas Elf Tree is set up and is adorned with "gift wish" tags again this year. Donors can pick a tag, buy a gift and return it back to the tree in our hall before December 10th. This special gift will bring great joy to a neighbour's child or a senior in our community. The Elf tree will be in the church this Sunday.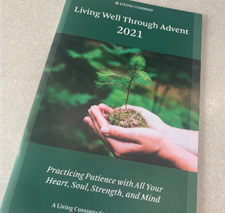 Living Well through Advent is a devotional booklet to guide you through this year's journey through Advent. A limited number of the hard-copy booklets are available from the office for a donation of $2. Let KAT know if you're coming by to pick one up. Or, if you are not in the vicinity, you can access the booklet online at: LivingCompass.org/Advent
This year's theme is Practising Patience with All your Heart, Soul, Strength, and Mind.