FROM THE DESK OF THE RECTOR
As I contemplate ways to keep my life from speeding up again so as to maintain peace, balance and order, I'm thinking of Sabbath. What IS Sabbath, what is it for, how does it serve? And interestingly I came across this quote that captures well the whole intent behind Sabbath, whether it be a Sabbath day, moment, or retreat:
I aim to be just as disciplined about rest as I am about action. When I'm home watching trees in the hammock, it is in my schedule. I call it "watching trees time". These times are not "breaks" from my creativity, they are phases in the creative cycle, and are just as essential as the times of activity.

When I stop throwing my energy in all directions into mindless activity, and instead wait for the wave of energy to come first, then when I eventually do act, I am riding a momentum that is already happening. I am resourced and supported.

Chameli Gad Ardagh
Extra, extra, read all about it! Film crew at St. Mary's yesterday!
Thanks to John Sandiford and his connections in the community, people will be able to tour our church, hall and grounds online with a St. Mary's Church Video Tour. We should all be able to view the video tour in a few weeks on this website.
We would like to acknowledge two sponsors who very generously donated the total cost of this exclusive technological wonder to promote our Church buildings, Memorial Garden, and Pet Memorial Garden to the local and global community:
Karen Kenyon, our local real estate agent from Royal LePage, donated $1,250 and if you would like to thank her, she can be contacted through her email at dreamhomes@shaw.ca.
Artez Photographic, the team who produced the video tour, donated $350 and you can thank them at info@artezphoto.com. Don't we have wonderful neighbours!
Please join us for the Blessing of the Animals on Sunday Oct. 3rd at noon. Please invite your neighbours and friends!
St. Mary's OUTREACH
Because of the pandemic, we are not able to offer our monthly Community Dinners, our HUB lunches, fun fundraisers and other community events. What could we do instead?
Join us in brainstorming a new outreach effort. Please contact Selinde if you are interested. We will be meeting in early October.
Tomorrow, September 30th, is Truth and Reconciliation Day, a national holiday.
About Orange Shirt Day
Orange Shirt Day is a legacy of the St. Joseph Mission (SJM) residential school commemoration event held in Williams Lake, BC, Canada, in the spring of 2013. It grew out of Phyllis' story of having her shiny new orange shirt taken away on her first day of school at the mission, and it has become an opportunity to keep the discussion on all aspects of residential schools happening annually. The date was chosen because it is the time of year in which children were taken from their homes to residential schools, and because it is an opportunity to set the stage for anti-racism and anti-bullying policies for the coming school year. It also gives teachers time to plan events that will include children to ensure that we are passing the story on to the next generation.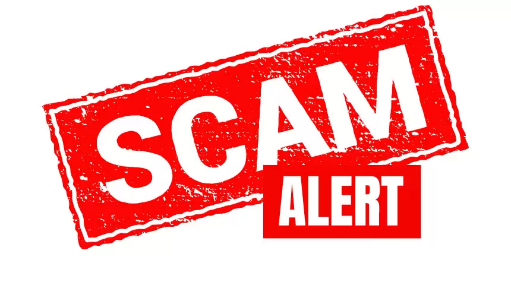 The Canadian Anti-Fraud Centre has received reports of a text message scam tied to COVID-19 vaccines. The text message claims to be from the BC Ministry of Health and will say that your third COVID-19 vaccine has been scheduled. The fraudulent text message then asks you to click on a malicious link.
After clicking on the link, you are asked to download software that contains malware. Malware can infect your device and can put you at risk for identity fraud by exposing your personal information, banking details and online account credentials. Do not click on the link!
OCTOBER BIRTHDAYS
October 3 Rich B
October 14 Jean C
October 18 Richard N
OCTOBER ANNIVERSARIES
October 6 Val and Claire D
October 11 Cheryle and Ted T
YOUR OCTOBER READINGS
Nineteenth Sunday after Pentecost October 3, 2021
Job 1:1, 2:1-10
Psalm 26
Hebrews 1:1-4, 2:5-12
Mark 10:2-16
Thanksgiving Day October 10, 2021
Joel 2:21-27
Psalm 126
1 Timothy 2:1-7
Matthew 6:25-33
Twenty-First Sunday after Pentecost October 17, 2021
Job 38:1-7, (34-41)
Psalm 104:1-9, 24, 35c
Hebrews 5:1-10
Mark 10:35-45
Twenty-Second Sunday after Pentecost October 24, 2021
Job 42:1-6, 10-17
Psalm 34:1-8, (19-22)
Hebrews 7:23-28
Mark 10:46-52
All Saints Day, October 31, 2021
Wisdom of Solomon 3:1-9
Psalm 24
Revelation 21:1-6a
John 11:32-44