From the Rector's Desk
As I left on Sunday morning after my first service with you all, I was struck by the overwhelming sense of gratitude coupled with the sense of love that I felt from each of you as you welcomed me into your home as part of the family. While there were a few mishaps on my part you were gracious and forgiving, which I hope will continue as I learn more of your traditions and patterns of worship in the coming weeks and months. But above all, what permeated through was the gracious hospitality and love.
On Monday, I spent some time pondering the life of St. Teresa of Kolkata, as she is celebrated and honoured on September 5th. As I'm sure many of you are aware, St. Teresa was a what we could call a "modern day saint." Mother Teresa, as many know her, was an Albanian-Indian Catholic nun who, in 1950, founded the Missionaries of Charity. Throughout her ministry to the poorest of the poor, she became a universal symbol of God's merciful and preferential love for all of God's children.
As I read and meditated on her work, her life and some of her sayings, I was struck at how her words resonate with my experience with you on Sunday morning. The more I learn about this community, the people, the history, the outreach that occurs within these walls and beyond, the more I hear the words of St. Teresa being lived out in the world. She wrote that "not all of us can do great things, but we can do small things with great love." This is what I saw on Sunday, a multitude of faithful people coming together to make the work of worship come alive!! From readers to greeters, coffee hour to clean up, and everything in between, each little act of love in service is vital for this beautiful parish to thrive.
As we journey together, I am sure that I will lean on you to teach me the ropes of St. Mary's as I learn each of your stories, the story of this place and the ministry and traditions that you hold near and dear. Over time, I too will bring some of my experience and traditions to the table as we grow together which is the beauty of being the family of God. In the words of Mother Teresa, "I can do things you cannot, you can do things I cannot; and together we can do great things. So in the coming weeks as we grow and learn together, "Let us always meet each other with a smile, for a smile is the beginning of love." (Mother Teresa).
Thank you all for your welcome, your smiles, your love and graciousness as I find my way in the coming weeks and beyond. Know that this week as I head off to my pre-ordination retreat at the Bethlehem Center in Nanaimo, and into ordination at the Cathedral on the 14th, I carry you with me in my heart and in my prayers and already am excited to be back with you on the 18th and beyond!
Yours in Christ,
Kirsten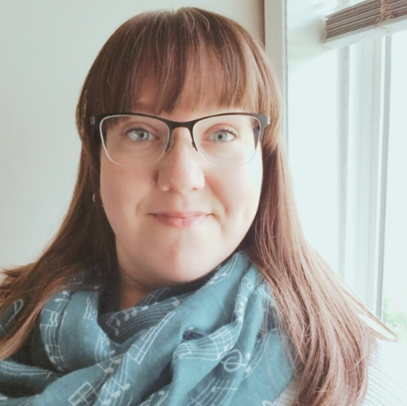 Kirsten's Ordination
As we all know, Kirsten will be ordained as a Deacon on Wednesday, September 14th at Christchurch Cathedral, Victoria at 7:00 p.m. For those who cannot attend this important event. the service will be livestreamed online at https://bc.anglican.ca/live
While Kirsten is away next week for a pre-ordination retreat and the ordination itself, she will be back with us on Sunday September 18th. A big Thank You to Alan, who is stepping in to cover in to cover in her absence! Also worth noting – Kirsten can now be reached through the incumbent@stmarynb.ca email address as things in the office are beginning to be switched over.
Please hold Kirsten and the other two postulants for ordination, Trish and Shelia, in your prayers this coming week.

AND MORE GOOD NEWS…
KAT has had her hip surgery and is at home recuperating. She will be off on medical leave until Tuesday October 4 tentatively (approximately 6 weeks.) Office coverage will be intermittent – please leave a message on the phone or email admin@stmarynb.ca and we will get back to you as soon as possible. Many thanks for your prayers and good wishes.
OUR NEW READERS ROSTER is in need of YOUR HELP

Now that we have the readers' schedule posted on the whiteboard in the hall, we have removed the sign-up sheet in the church due to duplications and contradictions. Please (pretty please!) sign up to read or lead intercessions on the READERS ROSTER WHITEBOARD located by rector's office in the hall. There are many openings.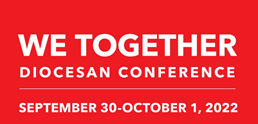 We Together 2022 is our diocesan biennial family reunion at St. Paul's Anglican Church in Nanaimo. It's an opportunity to reconnect with old friends and a time to make new ones. Together we will learn about, pray about and share what God is up to in our lives, strengthening ourselves, as the diocese of Islands and Inlets, for the journey God is calling us to. The theme of this year's conference will be "Here in This Place" where we will be exploring questions of what faithfulness looks like in these islands and inlets.
To learn more about this event and register, please visit the diocesan website
The September Edition of our Diocesan Newsletter Faith Tides is now available online. This month's issue includes an article entitled "My Journey – Reimagining who we are called to be" by our new Deacon in Charge, Kirsten. This article and many others can be found at https://faithtides.ca/
Let's Support our Friends at Knox United…