Wardens Update
The Wardens and Rev. Alan recently had a meeting and it was decided that we would wait for Selinde to return before making a decision on when to reopen the church. We thought it was important to have her input. Here is a message from Bishop Anna regarding reopening church buildings:
"As we look ahead to a slow and careful re-opening plan, I want to reassure everyone that there is no expectation that everyone will do the exact same thing or be on the same timeline. The Anglican adage that "all can, none must," should be applied. Some parishes may decide to wait to delay their re-opening until the fall. Others will be eager to open their doors right away. I ask that we walk together in a spirit of kindness and generosity, knowing that each parish will discern their own capacity and readiness for re-opening."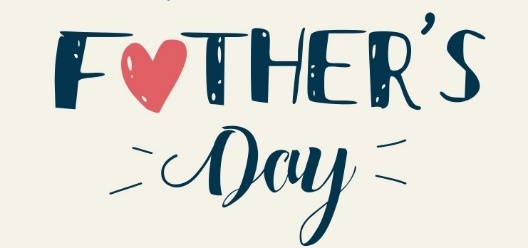 Don't forget about it this Sunday!
The work on the NEW CHURCH ROOF begins June 21, 2021.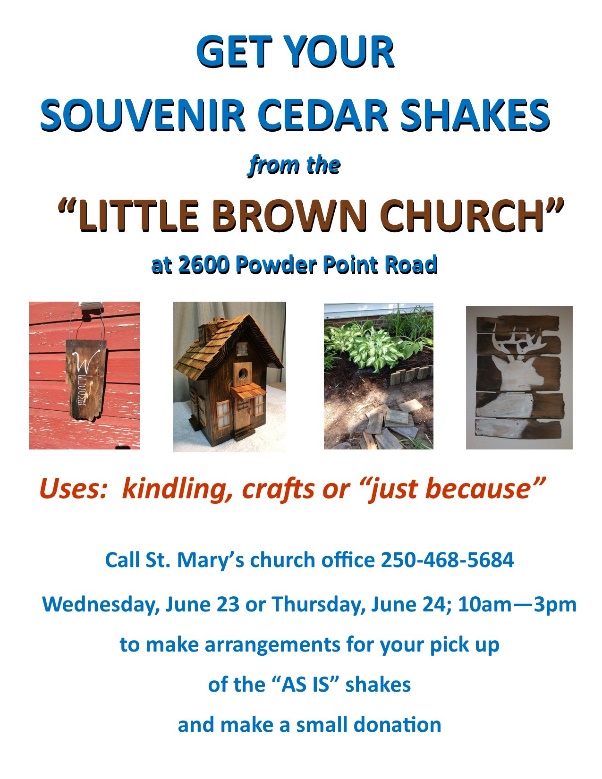 Would you like some souvenir cedar shakes? Let KAT know Wed June 23 or Thurs June 24 to make arrangements for your pick up.
CAN YOU HELP RAISE OUR ROOF?
St. Mary's would welcome and be very appreciative of any financial donations towards our NEW ROOF. A charitable receipt will be issued for donations over $20.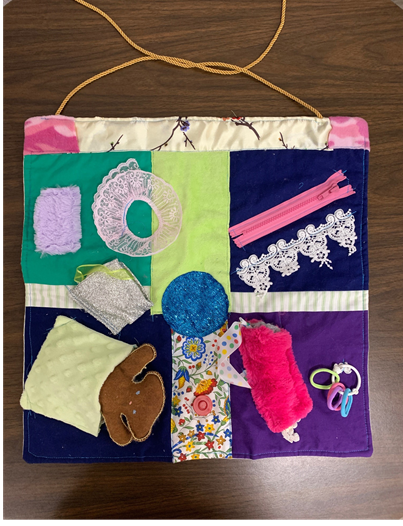 TWIDDLE MUFF/QUILT PROJECT
Jean R is hoping to find anyone who enjoys knitting and could help with a project she is getting started for support and comfort for Dementia patients like her husband David. Dementia patients often need something to keep their anxious fingers occupied, and these Twiddle Muffs or Quilts are ideal with beads, buttons and other decorations which keep anxious fingers calm. Attached below you will find instructions to make a Twiddle Muff.
THANK YOU Jerry and Julie for your hard work and expertise in maintaining our beautiful grounds. And also to Anne Marie for keeping the St. Francis Pet Memorial Garden watered. We are very lucky you have chosen us as your church family.
REVENUE EXPENSES MAY 1 - MAY 31, 2021
TOTAL INCOME $11,251.26
TOTAL EXPENSES 8,314.68
NET ORDINARY INCOME/LOSS 2,836.58
ELECTRONIC PLATE OFFERINGS $7,508.33
GENERAL ENVELOPE OFFERING $2,400.20
Budgeted monthly amount of General Envelope Offerings $4,836.00
St. Mary's is consistently receiving less in envelope offerings each month. While St. Mary's expenses are reduced because of Church closure, we are still obligated to pay the ongoing monthly operating cost of salaries, musician, janitorial services, hydro, telephone and internet and costs related to maintaining the buildings and grounds, office supplies etc.
The CARE Team Meeting is Monday June 21; 10:30am on SKYPE
Check out some upcoming events at the Diocese. Click HERE.