This past week at Shawnigan Lake School, where my husband Jim is chaplain, the students were treated to a talk by Mike Traunor to help inspire them to keep their spirits and work ethic up as the end of term approaches and Covid fatigue and for some, despair, is creeping in. I encourage you to check out Mike Traunor's story at https://www.youtube.com/watch?v=D5A9eXbwNHQ
We all need stories of stamina and hope when COVID and the short days can bring us down. Do you have a story of your own, or someone else's that keeps you hopeful and inspired? Share with your fellow parishioners. Send it along to Selinde.
"Sometimes courage isn't climbing Mount Everest or changing the world. Sometimes your mountain to climb is made up of weekdays and months, made up of pushing yourself forward even when you want to nestle into the past. Sometimes changing the world means changing your world as gradually as you need to, as gently as you heal, because sometimes courage isn't made up of war and bloodshed; sometimes courage isn't made of combat. Sometimes courage is a quiet fight, a dim softness within you, that flickers even on your darkest days and reminds you that you are strong, that you are growing—that there is hope."

Bianca Sparacino, The Strength In Our Scars
From the Society of St. John the Evangelist:
We Brothers are happy to be back in the Church to celebrate the season of Advent with you all. We hope that you will continue to join us for Evensong each evening. In addition, we warmly invite you to join us for two new live-streamed services. First, we are now live-streaming the Holy Eucharist on Tuesday evenings at 5:30 pm with hymns accompanied by pipe organ. We will also be live-streaming Compline on Tuesday, Thursday, and Friday evenings. We wish you all a blessed Advent season and look forward to worshipping with you online.
All live-streamed services are available on SSJE.org/chapel or on Facebook
Earlier this fall, we collected a contribution to the purse that was presented to our former bishop on the belated occasion of his retirement (on ZOOM). This last week we received a card from Bishop Logan with the following message: "Friends, Thank you so very much for your gift towards my retirement. I have lots of happy memories of my time with you all. Yours in Christ, +Logan"
Even though we can't gather in person, there is SO much going on here at St. Mary's . . .all proceeds go to St. Mary's
1. The Living Well through Advent series. There are still a few booklets left so if you want to follow the guide day by day through Advent, leave KAT a message by phone or email. You can pick one up at the office on Thursdays or it can be left outside to pick up at your convenience.
2. This is your non-Christmas Fair invitation to make a donation in lieu of our major annual fundraiser and to come and pick out the sweetest little COVID Christmas bird you can imagine.
3. Christmas Card gift: For $12, we will send a Christmas card to someone on your list with prayers and a beautifully embroidered star inside.
4. Available at the office: Cards that display a Christmas image painted by Rita G ($7.00 each).
December Celebrations
Birthdays
Matthieu C Dec 1
Shirley G Dec 4
Maria S Dec 29
Anniversary
George & Marianna W Dec 29
Your readings for December
December 6, 2020 - Second Sunday of Advent
Isaiah 40:1-11
Psalm 85:1-2, 8-13 2
Peter 3:8-15a
Mark 1:1-8
December 13, 2020 - Third Sunday of Advent
Isaiah 61:1-4, 8-11
Psalm 126 1
Thess 5:16-24
John 1:6-8, 19-28
December 20, 2020 - Fourth Sunday of Advent
2 Samuel 7:1-11, 16
Luke 1:46b-55
Romans 16:25-27
Luke 1:26-38
December 24, 2020 Nativity of the Lord - Proper I Christmas Eve
Isaiah 9:2-7
Psalm 96
Titus 2:11-14
Luke 2:1-20
December 25, 2020 Nativity of the Lord - Proper III Christmas Morn
Isaiah 52:7-10
Psalm 98
Hebrews 1:1-4, (5-12)
John 1:1-14
December 27, 2020, First Sunday after Christmas Day
Isaiah 61:10-62:3
Psalm 148
Galatians 4:4-7
Luke 2:22-40
Elaine C is in desperate need of clean paper-mache-type egg cartons. Either drop them on the office ramp by the door or on Elaine's egg pickup stand.
And last but not least….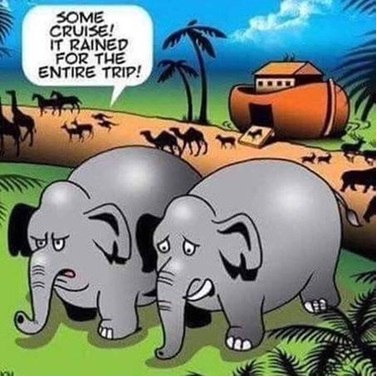 <![CDATA[cU41K1hvcUJjMmdBQThZRzAwTkxJbXd6Q0FPbmRtMVZEWkVDSjJjdjQ4NzBheVRDVmNqVXNXazU2d0JxZ25VVFZBdDZrUVJveVhFd2F5b3lWOUtSUlBjRmRNTmpqdWtOTmRJVkN4YWVHajhxcmdscHFQQ2ZSNDZyakRIa0ZUb0U5NDhPUHBvVjdZTHh0a3hmbDdCRDY3aEJGUnoyWWwrZFUyNHYrRXJVbUx3PS0tSnZCelN3WThET2FKUkNqVXpwcTc0UT09--a4e1f912e5ab9a651586d4d3d25e816b561c5f5d]]>