From the Rector's Desk
Another week, another saint! A few days ago (June 11th) was the Feast of St. Barnabas. Another of my favourite saints! The first mention of this giant of faith is in Acts 4:36: "Joseph, a Levite, born in Cyprus, whom the apostles called Barnabas (which means 'son of encouragement') sold a field he owned and brought the money and laid it at the feet of the apostles." That was generous to be sure, but it's his nickname which best describes his importance to the church - right down to this day.
When Paul came to Jerusalem after his dramatic conversion, most of the Christians there shunned him. They had known him as Saul, the persecutor and enemy of the Church. They were understandably skeptical (9:26) even afraid of his newly claimed zeal for Christ. Barnabas, however, befriended Paul, introduced him to the apostles (9:27) and vouched for the authenticity of his conversion. But, Paul, perhaps still a bit bruised from his frosty reception, withdrew to his hometown of Tarsus, and again it was Barnabas who went there, found him and brought him to some more accepting folk in Antioch, where for a whole year he mentored and encouraged him (11:25-26)
It was after that Paul embarked on his first missionary journey, egged on and accompanied by Barnabas. They also took a young man, Mark, with them. Half way through that journey, Mark dropped out and went home. Apparently this made Mark a bit of a questionable partner in Christian circles, but again it was Barnabas (the 'son of encouragement') who sought him out, reassured him, and then surprisingly invited him to join the next missionary journey with Paul and himself. Paul, somewhat understandably, objected, saying that Mark had shown himself to be unreliable (15:39) so Barnabas took Mark with him on his own missionary journey, while Paul took another companion in a different direction. Apparently Barnabas did such a good job building Mark up, that Paul later took him on and spoke of him as a valuable assistant (2 Tim 4:11.) In addition to that, it's widely believed that's the Mark who was the author of the earliest of the four Gospels in the Bible.
I wish I'd been a fly on the wall as Barnabas moved around in church circles. I'd love to have had dinner and a beer with him! I can just see him working a room with an eye for those who were tentative, noticing those who were shrinking into a corner or feeling put down for some reason. He clearly had a heart for lifting them up but, beyond that, helping them onto their feet with advice and tangible support. What an impact his acts of encouragement have had on the church over the centuries. Without Barnabas, who knows whether Paul would have become the great church builder that he was. Without Barnabas we may never have had the important Gospel of Mark.
Whoever the saint is that we commemorate, ancient or modern, the question is always whether we can learn from their story and in some way emulate their greatness. So, can you identify those who in your own life, particularly your early years, were a "son (or daughter) of encouragement?" to you? If so, give thanks for them! And right now, is there someone you know who needs you to be their Barnabas? Do you know someone who can't seem to live down a mistake? Or someone who is uncertain of their abilities? Or someone who others seem to stay away from? You never know, a simple act of encouragement and support may have an effect which resounds across future centuries!
With every blessing,
Alan
Office Coverage June/July
WHILE KAT IS IN THE UK, Darrell Bell and Bev Overton will be providing part-time office coverage Tuesdays and Thursdays, and Alan is in on Wednesdays. Thank you Darrell and Bev for volunteering your time!
The Wednesday Bible Study group will not meet in June and July. We will resume later in August.
Save these dates...
We are planning three social gatherings after the church service:
Sunday, July 3rd - Canada Day Weekend picnic (bring your own bagged lunch)
Sunday, August 14th - St. Mary Matronal festival ('make your own bunwich' lunch)
Sunday, October 9th - Thanksgiving pot-luck lunch
OUR NEW READERS ROSTER needs you again
Please sign up for the NEW roster at the entrance to the church. Rev. Alan will be doing the bulletins when KAT is away and signing up will make his 'new duty' of finalizing the service bulletins just a little easier.
We are hoping to hold a CHRISTMAS FAIR in November, the first one in three years!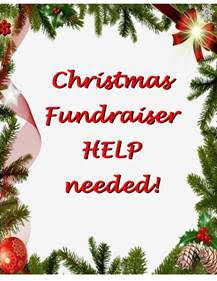 This will be a fundraiser with the proceeds to be split between the Parish and Ukrainian Refugee support. There will be just four stalls: Bake Table, Cafeteria, Attic Treasures and Silent Auction. This is dependent on sufficient volunteer help being available. Thanks to those who have already stepped up and offered their services. John would like to call a meeting of volunteers to get the planning ball rolling. Please let John know what days and times work for you. Thanks!
Check out this link to follow diocesan news https://www.bc.anglican.ca/news
A gentle reminder…. we ask that all those attending church services continue to wear masks (especially while singing) until we are advised otherwise by the Diocese and Provincial Health Officer. The reason this is important is because singing is the most efficient way for the Covid-19 virus to move in and around us! Thank you.