Dear Friends,
Many years ago when I was a young adult I recall my siblings and I were highly amused one day to overhear our two grandfathers chatting about the state of the world - this was in the early 1970's. I don't remember what specific situations in the world they were talking about, but what amused us was one of them saying "it's become a world of speed and sin…" Well, all these years later, as a grandfather myself, and looking at the state of the world today, how true those words ring. A world of speed and sin indeed. Sorry for laughing at you Grampa!
Covid-19 still lingers on; horrendous things are happening in Ukraine and fear is spreading around Europe and the world; for many there are real economic worries as supply lines tighten and inflation threatens incomes; the shameful legacy of residential schools remains with us. That's a short list and I'm sure you could add your own examples to it.
As we begin this season of Lent and self-examination we acknowledge our own "speed and sin" - and we seek to be reconciled with each other and with God . And, as always we turn to the words of hope in scripture. Last Sunday comforting words were read from Psalm 91: ​
[Those] who dwell in the shelter of the Most High, who abide under the shadow of the Almighty shall
say to the Lord, "You are my refuge and my stronghold, my God in whom I put my trust." Because you
have made the Lord your refuge, and the Most High your habitation there shall no evil happen to you,
neither shall any plague come near your dwelling. For the Lord shall give his angels charge over you,
to keep you in all your ways. They shall bear you in their hands, lest you dash your foot against a stone.
As we look around the world one of the most difficult realizations is that there is little we can do to change the things which worry us, because they are far beyond our control. But as we look around our own lives we can make changes in those things we do control. Our relationships, our attitudes, our prayers, our own actions. And the best way I know to achieve that is to slow down as my Grampa recognized. To take time, regularly, to be quiet and allow the Spirit of the one who created us and loves us unconditionally, to permeate our very being. In this our anxieties and reactions to what we see and hear in the news are replaced with peace and wisdom in our hearts.
With every blessing,
Alan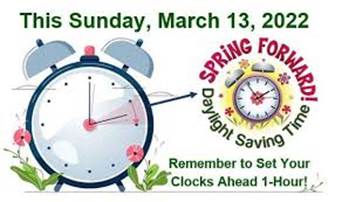 MARK YOUR CALENDARS! The Rt. Rev. Anna Greenwood-Lee will be in attendance on Maundy Thursday, April 14. Stay tuned for further details.
OUR READERS ROSTER
Many, many thanks for those who signed up. We still have a few prime spots left….Lent 4, Palm Sunday and Easter Sunday. See the roster at the entrance of the church.
Selinde's Farewell photos and video to enjoy!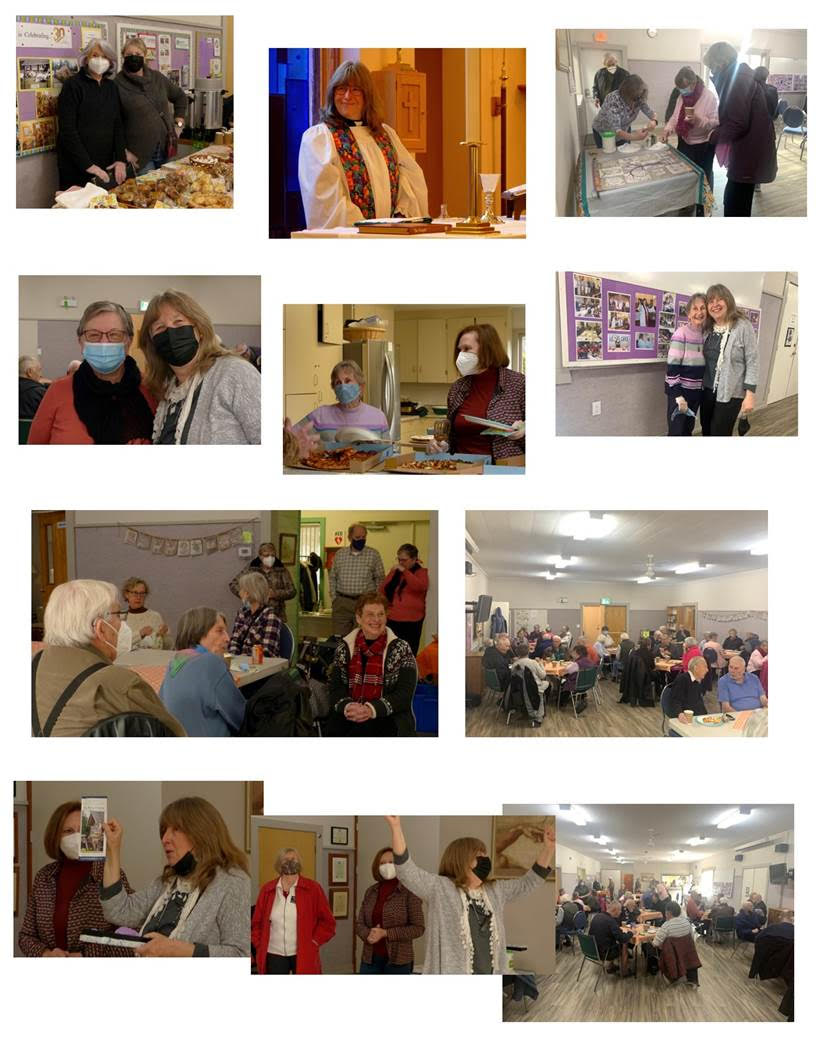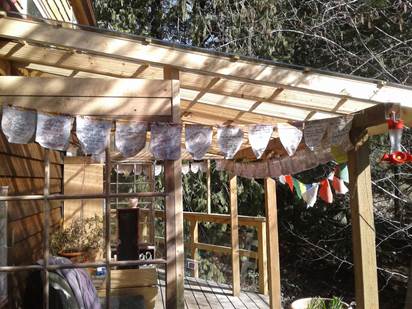 Many parishioners attended Selinde's Farewell on Wednesday February 23. It was very well attended. Everyone enjoyed our first time together since COVID and the pizza and snacks were great. Many thanks to the volunteers who manned the pizza and snacks! Everyone had a great time! For those who couldn't attend, here are a few photos of the festivities. I have also converted the various videos into one video. There will be little gaps where the video stopped and started so don't be worried. To view the video please click HERE.