From the Rector's Desk
There is hardly any aspect of Christian theology that did not come from, or was not influenced by what has been described as one of the greatest minds in the history of the church, namely St. Augustine. He was a North African from Hippo (modern day Algeria) who lived from 354 to 430 A.D. Raised as a Christian and educated in Carthage (modern day Tunisia) as a young man he was also a bit of a rebel, both as a wild partygoer and by embracing ideas and religious practices antithetical to his orthodox Christian upbringing.
Enter Monica, his devout mother who never gave up on her son, trying every means possible to see him moderate his lifestyle and return to the Christian fold. Her prayers for Augustine were said to be "incessant." It was reported she interceded so many times on her son's behalf to Bishop Ambrose he eventually, tiredly said: "Woman, leave me alone, as sure as you live, it is impossible that the son of such tears should perish!" As Augustine's wanderlust and superb teaching skills in philosophy took him further afield, to Rome and then to Milan, his mama followed him, praying, entreating and trying to love him back to faith and clean living - which he later admitted had embarrassed and annoyed him! To her absolute joy, however, he finally did experience a kind of conversion back to the faith of his childhood and was baptized in Milan by that same bishop at the age of 33. He returned to his hometown of Hippo where he was ordained in short order and two years later became their Bishop, for the next 35 years. And it's from there that his teachings and writings had such a huge impact on the thoughts of the Church. One of his more profound prayers includes the familiar line "Thou movest us to delight in praising Thee; Thou hast made us for thyself, O Lord, and our heart is restless until it finds its rest in thee." Another Augustinian quote I have always enjoyed goes "The world is a book and those who do not travel read only one page."
On August 28th the Church honours and gives thanks for the life and ministry of St. Augustine but it is on the day before, August 27th, that his mother St. Monica is held up with the same esteem and veneration. Their many attributes and gifts are rightly celebrated side by side, but for me that picture of a faithful mother's "incessant" prayer and unconditional love for her wayward son, is prominent. Is there a person in your life over whom you worry? Is there a situation you are struggling to come to terms with? Does it feel like you're at a dead end? Remember Monica. Pray incessantly. Maintain hope. Never give up on your expectation that in God's grace there will be an outcome that serves God's purposes and brings you consolation.
With every blessing,
Alan
EXCITING NEWS…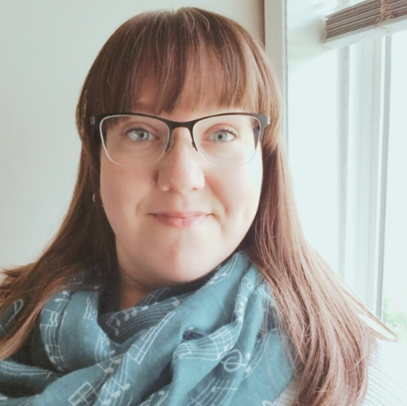 Bishop Anna Greenwood-Lee has appointed Kirsten Evenden to be our Deacon-in-Charge, effective September 1st. Kirsten will be ordained as a deacon on Wednesday, September 14th at Christchurch Cathedral, Victoria at 7:00 p.m. For those who cannot attend this important event the service will be livestreamed online at https://bc.anglican.ca/live.
Kirsten's first Sunday with us will be September 4th. She will be away the following week for a pre-ordination retreat and the ordination itself, and back with us on Sunday September 18th. Barry Foster, Archdeacon of Columbia and Executive Officer writes "Kirsten is very fortunate to begin her life in holy orders in a congregation like St. Mary's and I believe you will develop a fruitful ministry relationship." WELCOME KIRSTEN!

AND MORE GOOD NEWS…
KAT has had her hip surgery and she says it went "textbook" well! She will be off on medical leave until Tuesday October 4 tentatively (approximately 6 weeks.) Office coverage will be intermittent – please leave a message on the phone or email admin@stmarynb.ca and we will get back to you as soon as possible. Many thanks for prayers and good wishes.
OUR PARKING LOT THIS WEEK!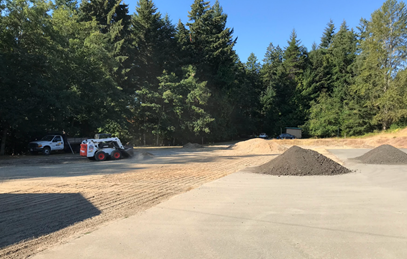 In order to control dust and potholes, our driveway and parking lot are being resurfaced with asphalt millings, which is a long-term solution. It will replace the annual maintenance costs of controlling the dust and potholes. If you are visiting the church during the week, you can enter the property but please be sure to park on the pavement facing Powder Point Road.
The estimate for the work is $6,475.00 plus $1,035.00 for new concrete parking curbs. These costs will be considered a capital expense and will reduce St. Mary's Diocesan Assessment for the year 2024. With parish resources and some donations already received, plus funds contributed in memory of the late David Russell, we will be short approximately $4,000.00. We are reaching out to you, our Parishioners, to consider a special donation in addition to your annual givings to help with the cost of these much-needed improvements. Special donations should be marked "Driveway resurfacing" and will be added to your annual charitable tax receipt. Thank you!
SAFE CHURCH TRAINING AT ST. MARY's
The Safe Church program provides training to clergy, employees and lay volunteers to ensure our churches are places of safety. Our diocesan policy requires that certain volunteers and leaders receive some training every five years, either in person or through an online video platform, which is used by all the dioceses in BC and the Yukon. Depending on the position, between four and eight topics/videos are required to be covered by each individual.
At St. Mary's, several of us are due for retraining as our five years are up, and others are nearing that point. As an alternative to viewing videos and answering questions online, which is quite time consuming, we have diocesan permission to hold a half-day workshop in which all of the key points of the safe church program will be communicated and we will discuss any questions together. This workshop will be held on Saturday, August 27, 2022 9:00 a.m. - 1:00 p.m. in the church hall.
Our Safe Church Liaison person, Val D, will be in touch with those who need to renew their training, or are close to it, to invite you to this workshop. It is also open to any others who are interested in learning more about keeping people safe in our church and also in our community. More information will follow. This is an important priority as we care for each other and demonstrate to our community the church's commitment to being a safe place for all.
OUR NEW READERS ROSTER is in need of YOUR HELP AGAIN
Please sign up on the NEW roster at the entrance of the church. Or you can also put your name on the READERS ROSTER WHITEBOARD located by rector's office in the hall.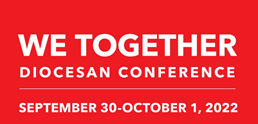 We Together 2022 is our diocesan biennial family reunion at St. Paul's Anglican Church in Nanaimo. It's an opportunity to reconnect with old friends and a time to make new ones. Together we will learn about, pray about and share what God is up to in our lives, strengthening ourselves, as the diocese of Islands and Inlets, for the journey God is calling us to. The theme of this year's conference will be "Here in This Place" where we will be exploring questions of what faithfulness looks like in these islands and inlets.
To learn more about this event and register, please visit the diocesan website
VANCOUVER ISLAND ANTHROPOCENE PILGRIMAGE
In collaboration with Wild Church and the United Church of Canada, there will be a 4-day pilgrimage, Wednesday August 31 to Saturday, September 3, from the Cowichan Valley though Shawnigan/Mill Bay, Central Saanich, Colwood, Langford and ending in Metchosin. The full distance each day is between 12 and 18 kilometres. People can join us for just one day or for the full four days.
Details and registration are at Eventbrite.ca - click on this Link
Let's Support our Friends at Knox United…